In cooperation with AnimeRadio.de the AniNite proudly presents a concert featuring a Vocaloid named "Yuzuki Yukari" from AHS and her voice actress Chihiro Ishiguro on  27. August 2015 starting at 3.30pm  in Vienna (Admittance will be start at 3pm). There will also be shows by artists and bands like Doukoku, Satsuki and Void Creations.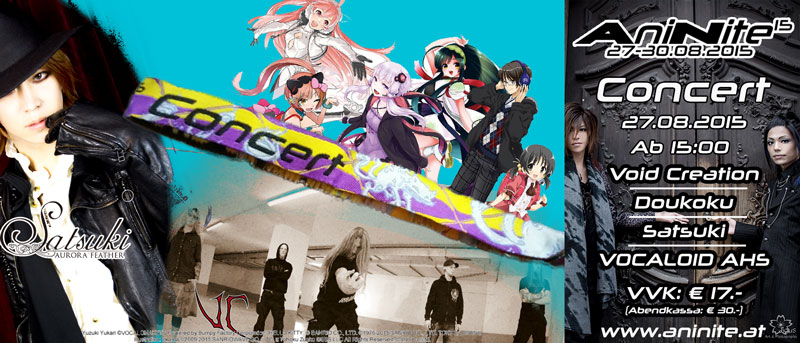 Concert Scedule
03:00 pm
Admittance
03:30 pm
Concertbeginn with Pre-Band
Subsequent
Satsuki – Satsuki on FB – Satsuki Web
Subsequent/td>
Doukoku – Doukoku on FB
im Subsequent
AHS 3D Visual Concert – Vocaloid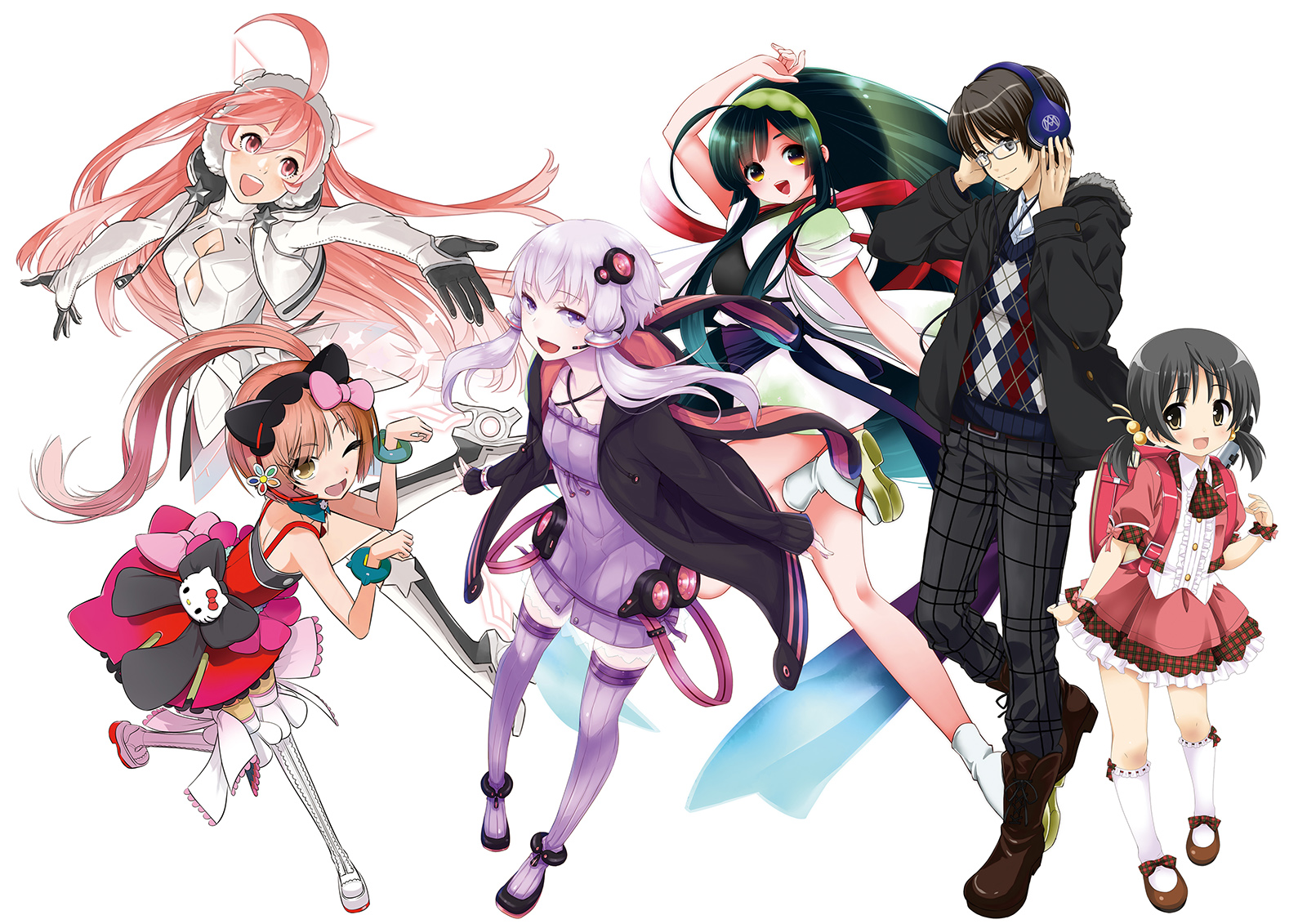 The AniNite Concert Team is also happy to announce another highlight in the agenda. Together with the staff of AnimeRadio.de we may present the Vocaloids of AHS, "Yuzuki Yukari", "Tohoku Zunko", "Nekomura Iroha", "miki", "Kaai Yuki" and"Hiyama Kiyoteru" to you on big stage, and that isn't even all!
We also managed to invite Chihiro Ishiguro, the voice behin the Vocaloid "Yuzuki Yukari". Get ready for a Vocaloid concert, which has not been like that before and together with us dive into the world of your virtual pop-idols.  Ticket bestellen Vocaloid is a software, which allowes to create a virtual singing voice with just the mere lyrics and a melody.One of AHS' most famous voices is the vocaloid "Yuzuki Yukari", which is available since 2013 with a german interface as well. Voice actress for this lovely character is Seiyū Chihiro Ishiguro, which will not only be on the concert but also host a panel on  28th August in which she will gladly answer your questions.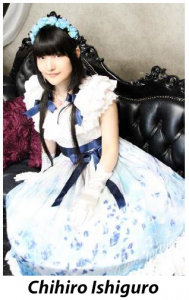 You always wanted to liven up a Vocaloid on your own? We got another surprise incoming for you, because Mister Tomohide Ogata, CEO of AHS, will host a Workshop in AniNite following the topic Vocaloid and the accompanied software. Whoever is on fire for this topic may also get the latest information at the AHS booth directly at AniNite 2015. Ticket presale is over! Your weekly dose of Vocaloid can be retrieved  every thursday from 9pm on VocalNexus at AnimeRadio.de.
---
Yuzuki Yukari ©VOCALOMAKETS Powered by Bumpy Factory Corporation. HELLO KITTY: © SANRIO CO., LTD. ©1976,2015 SANRIO CO., LTD. TOKYO, JAPAN ⓦ Illustration: okama ©2009,2015 SANRIOWAVE CO., LTD. Ⓛ Tohoku Zunko ©SSS LLC All Rights Reserved. ©AHS Co.Ltd.

SATSUKI at AniNite!
On Thursday we do not only offer you a Vocaloid concert but also an amazing performance  by japanese rockstar SATSUKI right before.
Satsuki (砂月)got famous through the Visual Key rockband "Rentrer en Soi", in which he was singer and later on started a solo carreer from in 2009.
Perfomances by Satsuki at AniNite 2015:
08/27/2015, Thursay: Full lenght concert followed by a signing session
08/28/2015, Friday: Short version of the concert
More information about SATSUKI : http://satsuki-web.net
Satsuki Official Blog: http://ameblo.jp/satsuki-official-blog/
---

VOID CREATION = authentical Death/Thrash Metal
Exclusively at AniNite 2015 they will offer a special selection of finest anime tracks!
After their debut album "Mind Control" (2011) Void Creation now presents their second masterpiece "DEADNOLOGY".
Ten songs tell stories about the hassles of a dying world, pushing riffs and hammering blasts packed within brachial sound are the statement fitting in.
Void Creation was founded in 2006 from members of the bands Diabolica and Saviour in Vienna, since 2008 the line-up is complete with five members thanks to Ex-Seeds of Sorrow-Shouter and is a inherent part of the austrian metal scene.
International events like  Wacken Open Air 2010 pushed their prominence  further as they played as supporting act for stars like Nile, Misery Index, Gorguts, Dew-Scented, Possessed, Nervecell, Viscera Trail, Melechesh, Disavowed, Inhumate and Cataract. And they also are a guarantor for neck pain when they are the main act themselves – Void Creation!